Evolving
ingredients
from life,
for life
For the last 100 years, our reliance on synthetic ingredients has permeated virtually every aspect of our lives, from the most intimate corners of our homes to the vast expanses of the oceans, the need for a radical change is more evident than ever before.
These synthetic ingredients, many of them obtained from oil, have infiltrated our daily existence in ways that often go unnoticed – present in single - use plastics clogging our landfills, in the personal care products we apply to our skin, and in the production of food we consume day in and day out.
However, on the horizon emerges a promising solution that challenges this deeply ingrained paradigm. One day we asked ourselves: If we want to produce ingredients for our lives, why don't we get inspired by life?
It was then that we turned to the first forms of life on our planet: microorganisms.
Through the innovative convergence of fermentation, artificial intelligence, and our 'directed evolution' of microorganisms, we are forging a new platform that holds the promise to free us from the dependence on synthetic ingredients and pave the way for a future where nature and technology collaborate harmoniously to nurture and sustain our world in sustainable and unexplored ways.
Unsustainable, harmful and unethical, we have arrived to end the tyranny of synthetic ingredients in our lives.
A disruptive platform
that obtains new natural
ingredients through FERMENTATION,
DIRECTED EVOLUTION
and AI
The technology
that Darwin would
be proud of
Our cutting-edge technology is like nature's evolution on fast-forward. We call it 'Directed Evolution' and it's a game-changer for ingredient development.
Do you know how nature takes its sweet time to evolve creatures? Well, we've put that process into high gear.
We bring our microorganisms into our lab and mimic millions of years of natural evolution in just a few months.
With our 'Directed Evolution' technology, we're like the conductors of a science orchestra. We tweak and nudge these microorganisms to evolve in a way that serves humanity best. Imagine compressing all that evolution into a short period. Each generation is more efficient in producing our ingredients than the previous one.
The result? Microorganisms that are superstars of evolution. This shows how science and nature can high-five each other, creating ingredients that not only keep up with synthetic stuff but also do it more efficiently and eco-friendly.
We do not doubt that Darwin would have been blown away by our technology!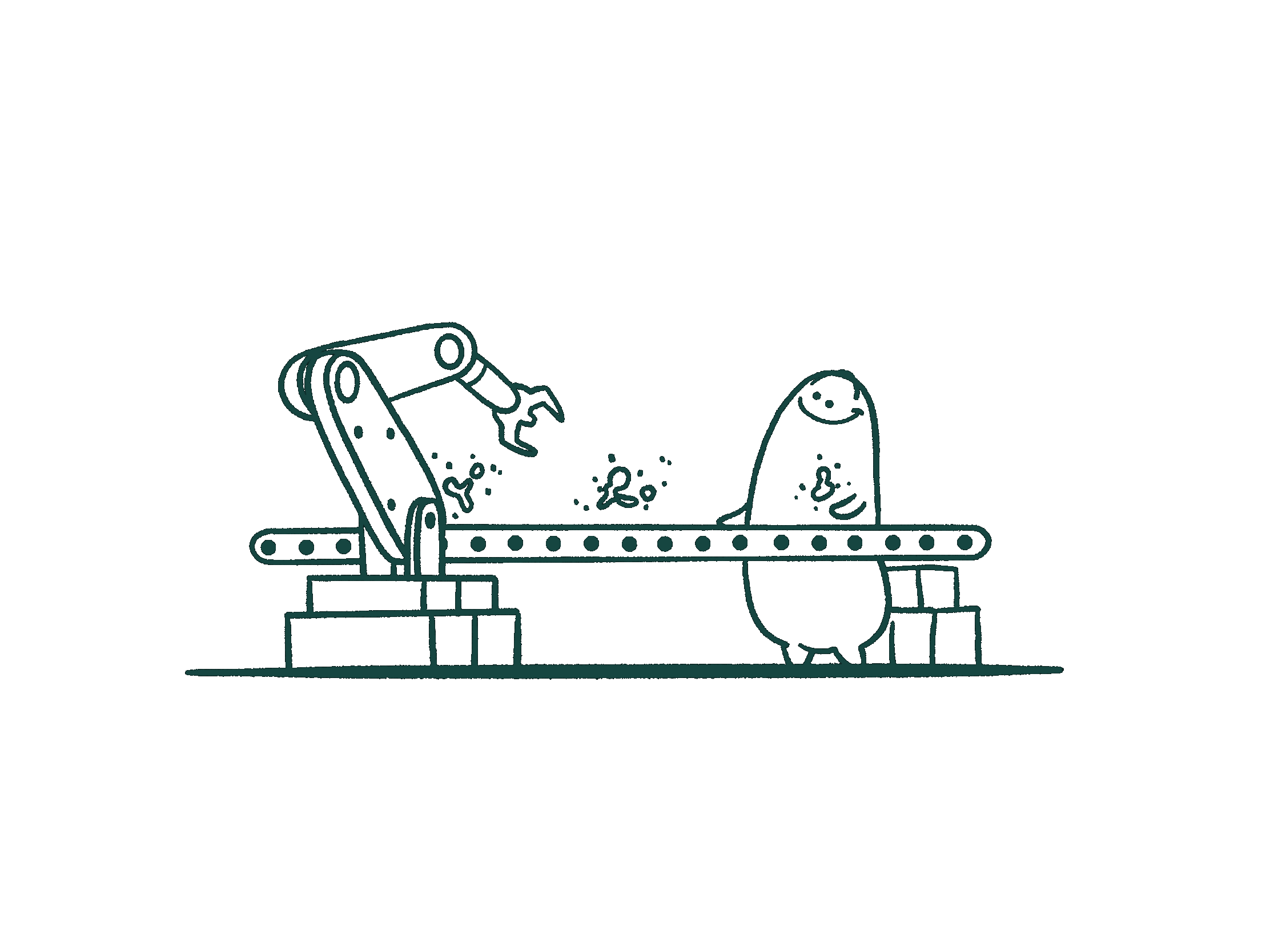 BIOMETHEUS®,


artificial


intelligence
This isn't just another tool in the box, it's a visionary collaborator. By diving deep into microorganisms' genetic blueprints, BIOMETHEUS® anticipates behavior, charting
a course toward ingredients that resonate with nature's harmony. It's more than a prediction; it's a glimpse into the future, guided by the wisdom of data and the power
of innovation.
With BIOMETHEUS®, what once took ages to uncover is now deciphered in moments. In the realm of bioinformatics, it's a game-changer, fueled by a spirit that mirrors Prometheus' audacious quest for knowledge. Welcome to the dawn of a new age, where nature's inspiration is seamlessly entwined with the brilliance of technology, and 'BIOMETHEUS®' leads us towards a brighter horizon.
Crafted through our cutting-edge fermentation technology, ROSASTA® is the versatile ingredient that brings innovation, color, and health.
Behind its name lies a potent microbial extract made of astaxanthin and other carotenoids, a product with a very powerful antioxidant potential and an excellent natural colourant.
We've designed ROSASTA® to be the best weapon-enhancing food, nutraceutical, cosmetic, and animal feed formulations as a coloring and antioxidant ingredient.
This isn't just about adding color; it's about amplifying the wellness factor. By incorporating ROSASTA® you're introducing a world of benefits that extend far beyond the surface. From skin-loving nutrients to immune
system support, it's a multi-dimensional addition that speaks to the heart of well-being
The true magic of ROSASTA® lies in its adaptability and its high antioxidant properties. Whatever your industry, whether it's crafting nutritious foods, revolutionary nutraceutical, rejuvenating cosmetics, or fortified animal feeds, ROSASTA® seamlessly integrates, elevating products to the next level.
Spanish project rewards start-ups for upcycling algae, extending shelf life and vertical farming robots
foodingredientsfirst.com
The Spain Foodtech Program, a start-up acceleration initiative led by Eatable Adventures in collaboration with the National Center for Food Technology and Safety (CNTA) and the Spanish Institute for Foreign Trade (ICEX), has announced the four start-ups that will participate in its first edition.
Read more